We meet every Sunday between 2:00 and 2:30pm (Amtgard standard time) at Ray Miller Park: 1800 Eldridge Pkwy Houston, TX 77077: The park is located on Eldridge Pkwy, between Briar Forest and Brookbuff Ln, North of Westheimer and South of IH10. We play by the at the North-East corner of the park, near the gate on the right side of the park.
Fighter practices are held every Thursday Night at 7:00. We usually meet to the right of the playground, under the lights.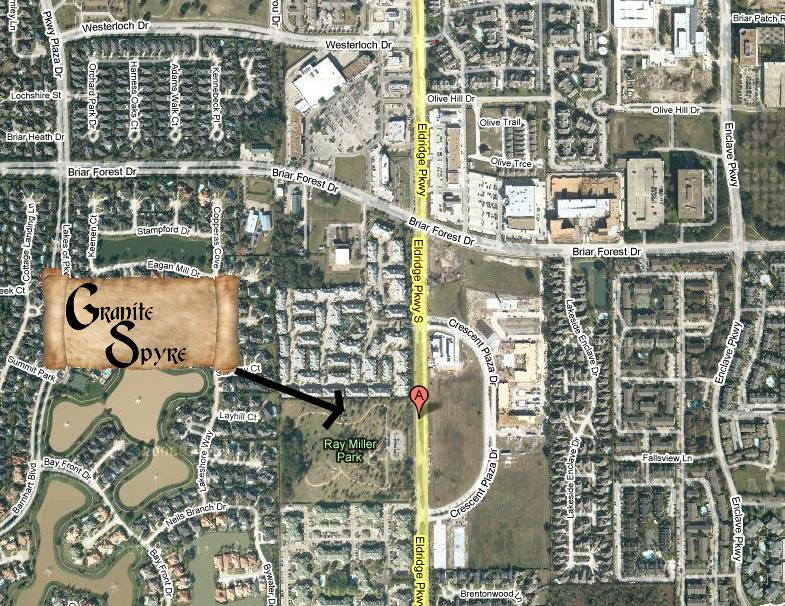 We hold a A&S night once a month at 12937 Westpark Dr, Houston Texas 77082.